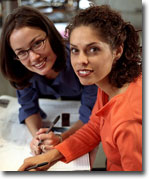 Welcome to the Teacher Enhancement Program
The Teacher Enhancement Programs is part of Continuing and Professional Education Services at Colorado School of Mines in Golden, Colorado.
To Order an Official Transcript
To order a transcript, click

. Please note our new address if you are mailing a transcript request form! Get address...
Fall 2023 Courses
The Teacher Enhancement Program at the Colorado School of Mines is pleased to announce course offerings for the Fall 2023 Courses. These CSM courses offer unique educational opportunities and practical hands-on experience. The courses are designed to provide valuable content through skilled instruction and an enjoyable educational environment.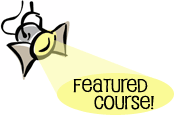 Here's a course you might want to consider...
Communication in Active Learning Classrooms (K-12)
Offered February 19, 2024
Click

for full information.
Teacher Enhancement Course Brochure Available
The entire Teacher Enhancement brochure is available in a "printable" Adobe Acrobat .pdf format here:
Print it out and keep it for future reference at home or school. If you don't have Adobe Acrobat Reader, click here to download the application. A limited number of printed copies are available. To request one, please call 303.384.2692 and choose the proper option from the menu.
About Registration
Different courses have different registration options and requirements, depending upon the organization or entity offering the course. Registration for courses administered directly by the Colorado School of Mines can be completed online through this web site, and tuition and fees can be paid online with a credit card (Visa, MasterCard, Discover, or American Express) or by check or money order sent by mail.
Registration and payment methods for other courses are described in the course information. For some courses, a registration form is available for download from this web site. The form can be printed, completed, and mailed along with a check to the address provided in the course information.
For other courses, a link is provided in the course information that connects with a course-specific web site that will have further registration and payment information.
Affiliation
All courses are offered in cooperation with the Extended Studies Program of the Colorado Department of Higher Education.